Sires
X-T RED UPSTART 84U
Reg#: 698322 | Tattoo: (LW 84U) | BD: 15 April 2008
PEDIGREE
TNT GUNNER N208
SIRE
TNT TOP GUN R244
TNT MISS SADIE M68
D BAR C LOTTERY 54L
DAM
X-T MISS LOTTERY 218N
X-T MISS DASH 79K
Upstart is truly a legend. For several years, our main walking sire has been making his mark on the industry. This bull is set up with exceptional feet and structure, top shelf temperament and calf crops that are consistent, predictable and ultimately profitable.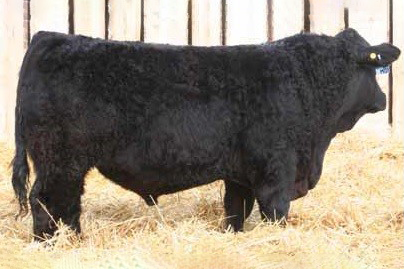 EDN ARIZONA 131A
Reg#: 796717 | Tattoo: EDN 131A | BD: 25 February 2013
PEDIGREE
SPRINGCREEK BLK TANK 113T
SIRE
HWY 5 TONY 80W
SUNNY VALLEY PAMELA 39P
NICHOLS BLK DESTINY D12
DAM
EDN MIMI 10M
EDN KIARA 6K
This moderate bull kicked off our black Simmental division at FTF. He is super moderate but set up on massive feet with similarly proportioned legs. His leg set is superb and his travel proves it. Arizona moves in a concise and collected manner, and simply covers ground. He carries his hind quarter deep and balances his width graciously.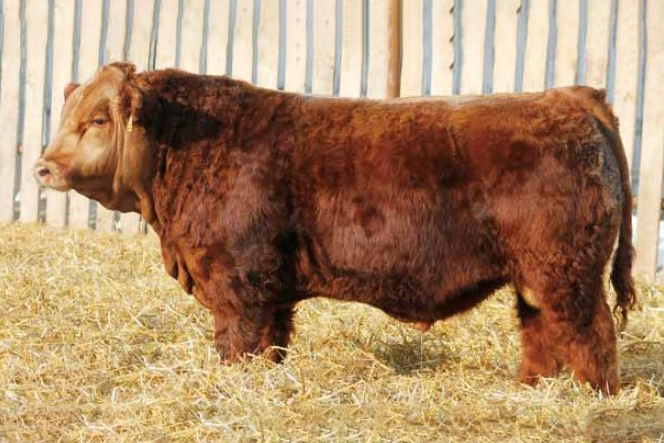 MAF MOUNTAIN 152B
Reg#: 1122165 | Tattoo: (FBL 152B) | BD: 07 February 2014
PEDIGREE
IPU RED WESTERN 49X
SIRE
KWA FLYF RED MOUNTAIN 16Z
KWA MS ROCK 14X
MRL RED FORCE 12U
DAM
IPU MS. RED FORCE 201Z
IPU 16M MS. NOREMAC 261X
Mountain went straight to work as a yearling and proved himself as a real sire. His first calf crop was in 2016 - we couldn't be happier. He is certainly dual purpose, in that he can cover heifers and cows, and provides genetics to each style of animal suitably. He is thick, but moderate, with style to spare.
ROCKSTAR CAPONE 5C
Reg#: 1146649 | Tattoo: (DJT 5C) | BD: 27 February 2015
PEDIGREE
MR NLC UPGRADE U8676
SIRE
MR TR HAMMER 308A ET
SVF/HS EXPECTING A DREAM
WHEATLAND STOUT 930W
DAM
RF INTENSE 359A
RF ELVIRA 24W
In the fall of 2015 we took our program to the next level, through the purchase of Rockstar Capone 5C, the $25,000 high selling bull at Canadian Western Agribition.
This new sire is simply going to elevate our own program, along with those who purchase his genetics.
ERIXON LAD 5C
Reg#: 1139754 | Tattoo: (BOBE 5C) | BD: 03 January 2015
PEDIGREE
MRL 130Y
SIRE
COME AS U R RED ROCKET
MISS XCITING 14X
HOOK'S RED QUORUM 55H
DAM
ERIXON LADY 2P
ERIXON LADY 8M
'Bobby' as we call him is a performance bull purchased as an outcross in our red herd. His length of spine and muscle capacity are stamped on his progeny. With a strong show pedigree in this background, we have high expectations for his calves.